About Us
We would also like to introduce ourselves as Punjab leading Distributors of Interior Products of organizations of repute engaged in the profession of designing & furnishing throughout Punjab. We have been undertaking numerous projects on turnkey basis for both commercial and residential sectors. And now we are having our main projection to provide the latest, unique and the best thing to the Punjab market, for that we have associated with various reputed companies in India and abroad. The brief details about the companies are given below:
We are the distributors for following companies :-

The promoters of Bizzar wall coatings are into the promotion of specialized building materials for the last two decades. Now the company has diversified itself into manufacturing of designer wall coatings, the technology is adopted from various European companies, which are pioneer in specialized coatings. The basic and important materials are imported from Europe.
Bizzar designer coatings are to fulfill the dream of every interior and exterior. Bizzar designer wall coatings are eco-friendly as they are water based. We pursue the goal of nature and human health. Bizzar offers a wide range of decorative and designer coatings.
Bizzar coatings are applied by using various specialized Bizzar tools to achieve different designs and effects
---
About krazy walls :-

Krazywalls Creative Arts Private Ltd. is a leading manufacturer and supplier of Krazywall decals for home, office walls, ceilings, corner walls, bathrooms and mirrors. The head office is based in Pune and Krazywalls provides decals all over India efficiently through Indian post service or courier.
A Krazywall decal is a designer graphic sticker made of a special kind of vinyl. The decal is very easy to apply and remove. For instructions of applying and removing the decal.
This unique Krazywall decal imparts an appealing gloss and shine to your wall bringing it to life. The decals come in exquisite design patterns specially designed by our proficient designer team. The decals have been organised into different categories for the ease of selection and choice.
We are happy to have established recognition for us by serving to our customer's demands and needs. We invite you to allow us to design a Krazywall for you according to the needs of your wall or you may choose a Krazywall from the already existing patterns.
Krazywalls – bringing your walls to life. www.krazywalls.com
---
We are the authorised dealer of following reputed companies:-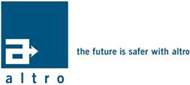 Altro is world leading manufacturer and supplier of interior's surfaces founded in the U.K. in 1919. Altro is the inventor of safety flooring. It's a product area in which the company continues to lead the way with ever more attractive and safety floor. However, over recent years they have to introduce many other solutions for practical decorative interiors and they will continue to invest for the benefit of our customers. The Altro range covers the full spectrum, with floors, wall cladding and false ceiling and even door sets. As an international business with worldwide sales in the commercial, industrial and transport market. Altro is committed to a uniform quality management system compliant with BS EN ISO 9001: 2000.
Altro invented slip resistant vinyl flooring, hygienic and chemical resistant since then, by listening to you, anticipating design trends and exploring ways to improve product performance.
Our products are specially developed for high-traffic, where durability, slip resistance and ease of cleaning are key, at the same time as not compromising on aesthetics
---

Bizzar Expansion Joint is engaged in the manufacturing of joint profiles and joint systems.
The profile are developed and tested by us and they are known and employed throughout the India . Our knowledge is based on over 7 years of experience in the development of joint profiles.
Quality and customer satisfaction are our highest priorities. We put a lot of effort into our quality management to keep the high quality standard that our company stands for.
Our mission is to provide our customers with solutions to their individual applications through competent consulation and support and of course high quality products. The final goal is to establish and to keep a business relationship that is beneficial for both parties.
We have in our product range a variety of joint profiles designed for numerous applications.
---

Field Turf Inc., innovated the new-generation artificial grass in the late 80's and early 90's that was dramatically different from the old generation coarse, abrasive turf. This new "grass" was soft, yet extremely resilient. Importantly, it replicated all the biomechanical properties of natural grass and therefore became an instant hit with players, administrators, coaches, facilities ownersetc.
Almost every game that needed grass as a surface immediately adopted Field Turf as its most preferred artificial surface. Governing bodies such as MLB, UEFA, PGA Tour, and NFL etc., all conferred the "approved" status on Field Turf. Over the years, the Field Turf "grass" has been further refined and improved upon. Field Turf has over 14 patents covering various aspects of the Field Turf artificial grass "system". Its success is reflected by its installations in over 2,700 stadiums and playgrounds as well as almost 10,000-landscape & golf installation across 50 countries.
---
Arihant Industrial Corporation Ltd.

Arihant Industrial Corporation Ltd. was founded in 1985 with a focus and desire to service the global marketplace with highly innovative products and services. Arihant has since evolved into a full range of children Playground equipment, Water Park Equipment, Amusement Rides as well as it owns and operates its own water park called 'The Great Escape'
With technology setting new boundaries and growing competition and sophistication, Arihant is responding to the challenges and will continue to find new ways. Arihant strive to meet and exceed the expectations of our stakeholders by providing effective, easy, fast, user friendly and worldwide services. clintele include some of the best-known names among the country's amusement and manufacturing industry.
This speaks about ther achievements in quality, engineering excellence and concern for supplying the customer requirement on time. Integrity, dedication, resourcefulness and determination to succeed which are characteristics of the group today and the foreseeable future.
---
FLOORS [DEALER]

LG, now a household name in India and also over 150 countries all over the world, is committed to develop products that will enrich living standards of humans. That is a promise LG has been keeping up all through the years unfailingly since it start, way back in 1947 with the establishment of Lucky Chemical Corporation (Presently LG Chemical) in South Korea. Ever since, for the past half a century it is a never ending growth, paving way for a better future all over the world.
LG Chem. now brings to India its most comprehensive range of high quality flooring material for residential, commercial and industrial applications backed by a nation wide network of sales and service.
---
ISO 9001

SKK is Japanese company established since 1981and manufacturing building paints and special coatings. The company is producing vast range of
Out of above range we are promoting SKK Sanitect System in India. This paint is highly resistance to the various Chemicals. This paint is also antibacterial nature it resist to most of bacterias creating social problem that Contagious disease caused from Colonel virus, 0-157, MRSA virus, extra.
---
Beadex (Paper faced metal bead and trim)

For the most cost-effective, problem –free, beautiful corners, the logical choice is BEADEX BRAND PAPER FACED METAL Bead and Trim. Superior product performance eliminates costly job callbacks, saving money and ensuring customer satisfaction. With the tape-on versions, nailing is not required, so installation and corner alignment are easier, and there are no nails to pop when wood framing shrinks. The paper tape covering ensures excellent adhesion of joint compounds, textures, and paints for a strong, smooth finish.